Member Spotlight
DSAIA members share a common goal--to provide the services and supports needed in their communities so that individuals with Down syndrome can be successful.  How they accomplish that goal varies widely and our member associations are very different. We are proud to introduce you to one of our members who took all the challenges the pandemic brought and pivoted successfully to support families in their area.
Introducing....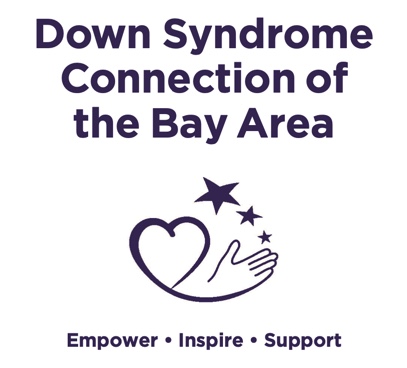 Down Syndrome

 Connection of the 

Bay Area
dscba.org
DSCBA is passionate and dedicated to encouraging the unlimited potential in children and adults with Down syndrome throughout the San Francisco Bay Area--and they have been  since 1998! Their mission is to empower, inspire and support people with Down syndrome, their families and the community that serves them, while fostering awareness and acceptance in all areas of life.  Throughout the pandemic, they have created virtual services and found creative ways to keep in touch with families.  The Down Syndrome Connection of the Bay Area is DSAIA's 2021 Affiliate of the Year!  We are proud of the work they do in the bay area!
Would you like your organization to be featured in our DSAIA Member Spotlights?  Click here for more information.