DSAIA Offers New Accreditation Status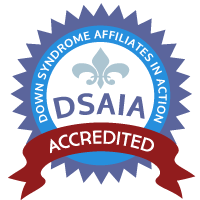 This is an opportunity to set standards, work to attain them and create lasting guidelines for your professional organization.
For a nonprofit organization, accreditation demonstrates its commitment to enhance performance, manage risk, and distinguish itself from competing organizations. DSAIA's accreditation applies a rigorous set of recognized organization and program standards as well as professional training opportunities.
DSAIA's mission is to support and enhance the growth and service capabilities of the local and regional Down syndrome organizations we serve, to be the conduit of value-driven training, programs, best practices and support for our members. That is why we don't just list the criteria for accreditation, but also provide the resources to meet that criteria.
Find out more about the accreditation process here.